Looking to the future, work together win | New West Street Hotel 2017 Spring Festival evening perfect ending
Browse:1329 Date:2017-11-16
January 20, 2017, New West Street Hotel Yangshuo 2017 New Year evening party came to a perfect conclusion. The evening with "looking forward to the future, work together for win-win" as the theme, meaning in the new year to create success.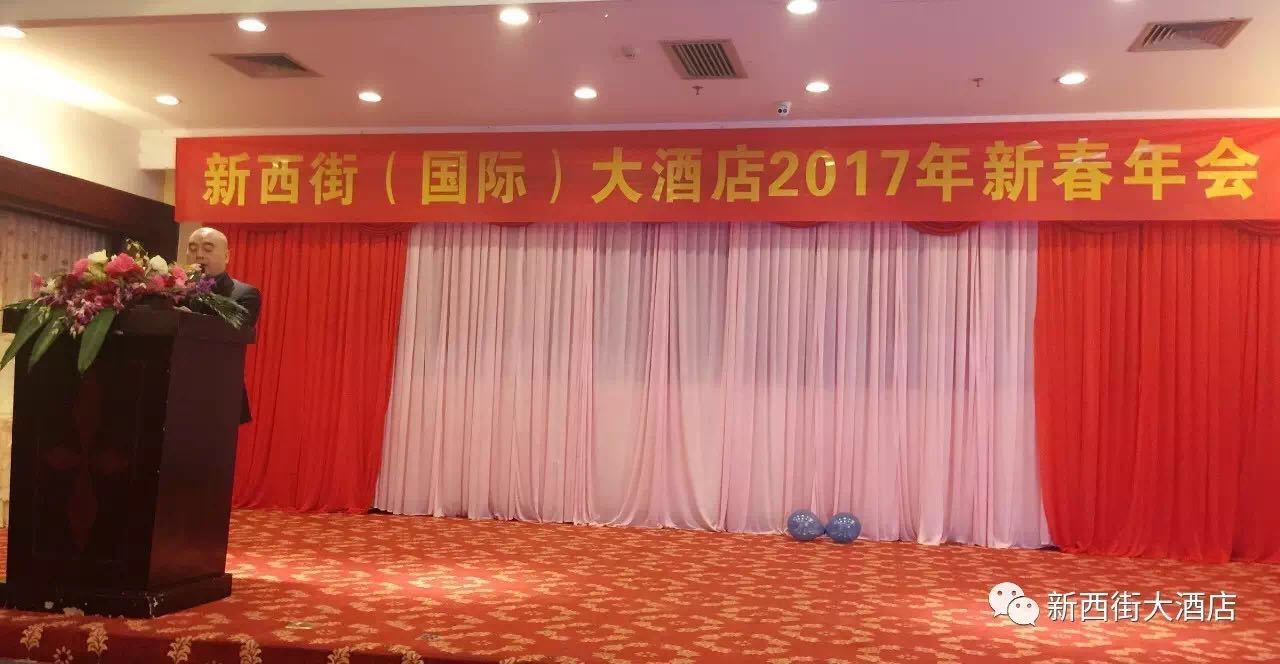 Message from the Chairman:
Hotel Chairman Mo addressed us with the warmest wishes and greetings. The beginning of the new spring, Vientiane update. Looking back on 2016, we have reason to be proud and look forward to 2017, and we have reason to believe it. Chairman Mo has pointed out the development direction of 2017 for us and we will write a more brilliant chapter in the new year!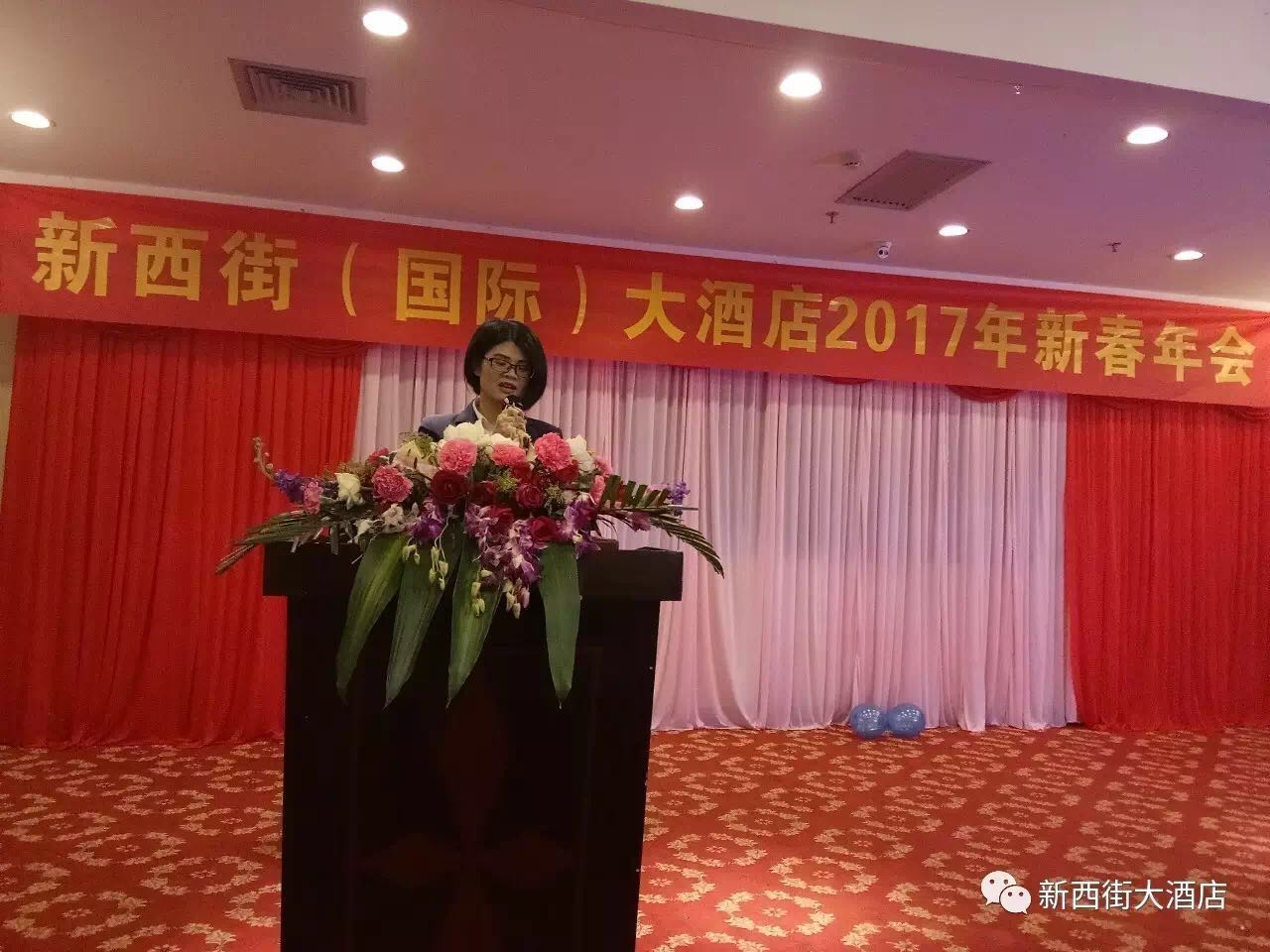 Ms. Yang Hong, Deputy General Manager Address:
Ms. Yang Hong, the general manager, reviewed the course we walked through in 2016 and urged everyone to strengthen their sense of responsibility in 17 years. We should give top priority to hotel interests with a heart of gratitude. We should have a good attitude in serving the community, Reflect their own value. We believe that with the concerted efforts of the leadership of the chairman and general manager and all colleagues, the hotel will be better tomorrow! I believe 17 years is another moment of our hotel harvest!
In order to improve employee's sense of belonging, enhance the cohesion of hotel staff and improve our teamwork spirit, we gathered together to enjoy the fun game together at Xinxi Street International Hotel. Invincible Hot Wheels, Centipede Race, Cup of water relay "," Kangaroo race "and other rich garden activities let us completely relax, our aim is: unity and cooperation, happy!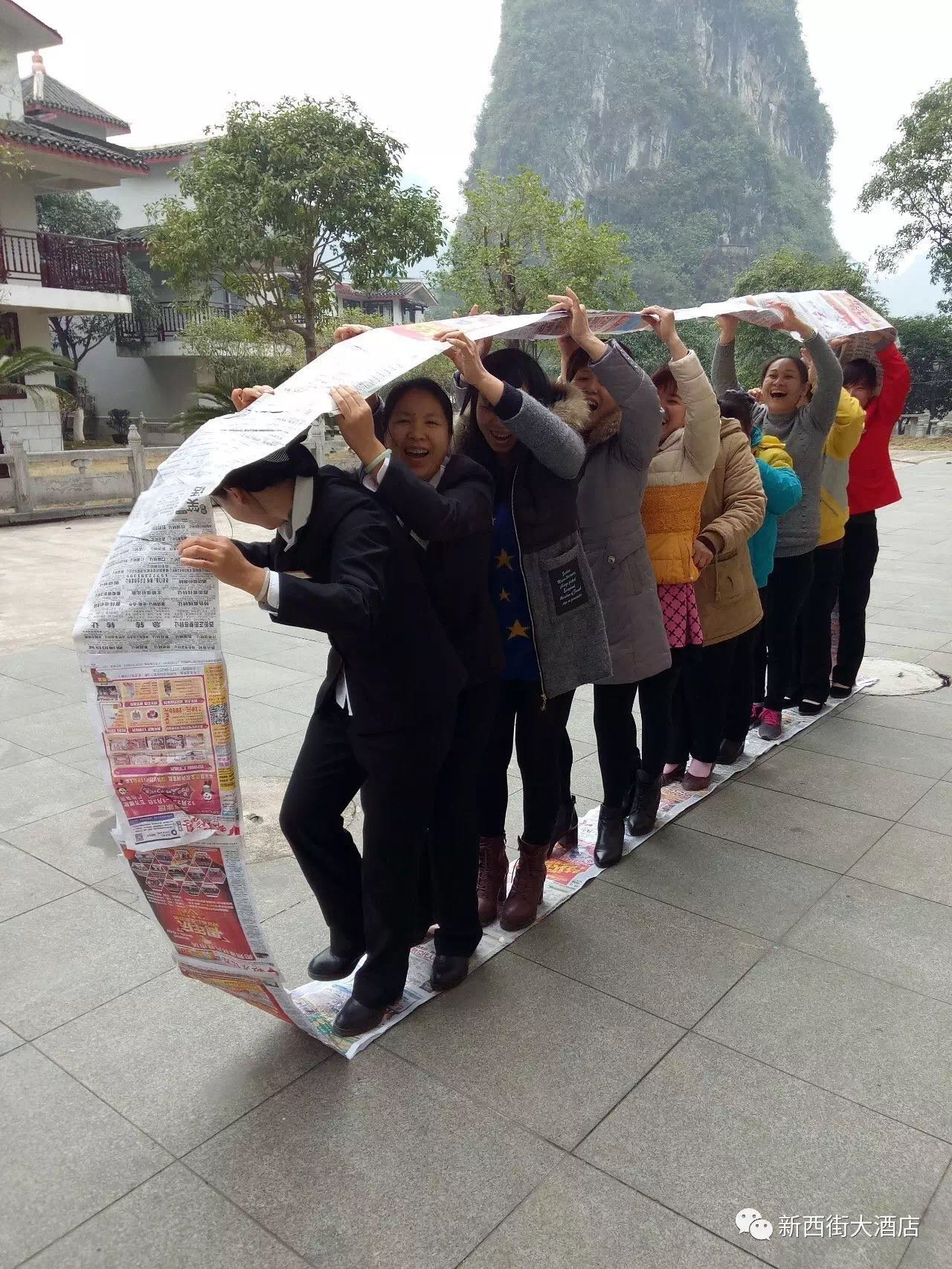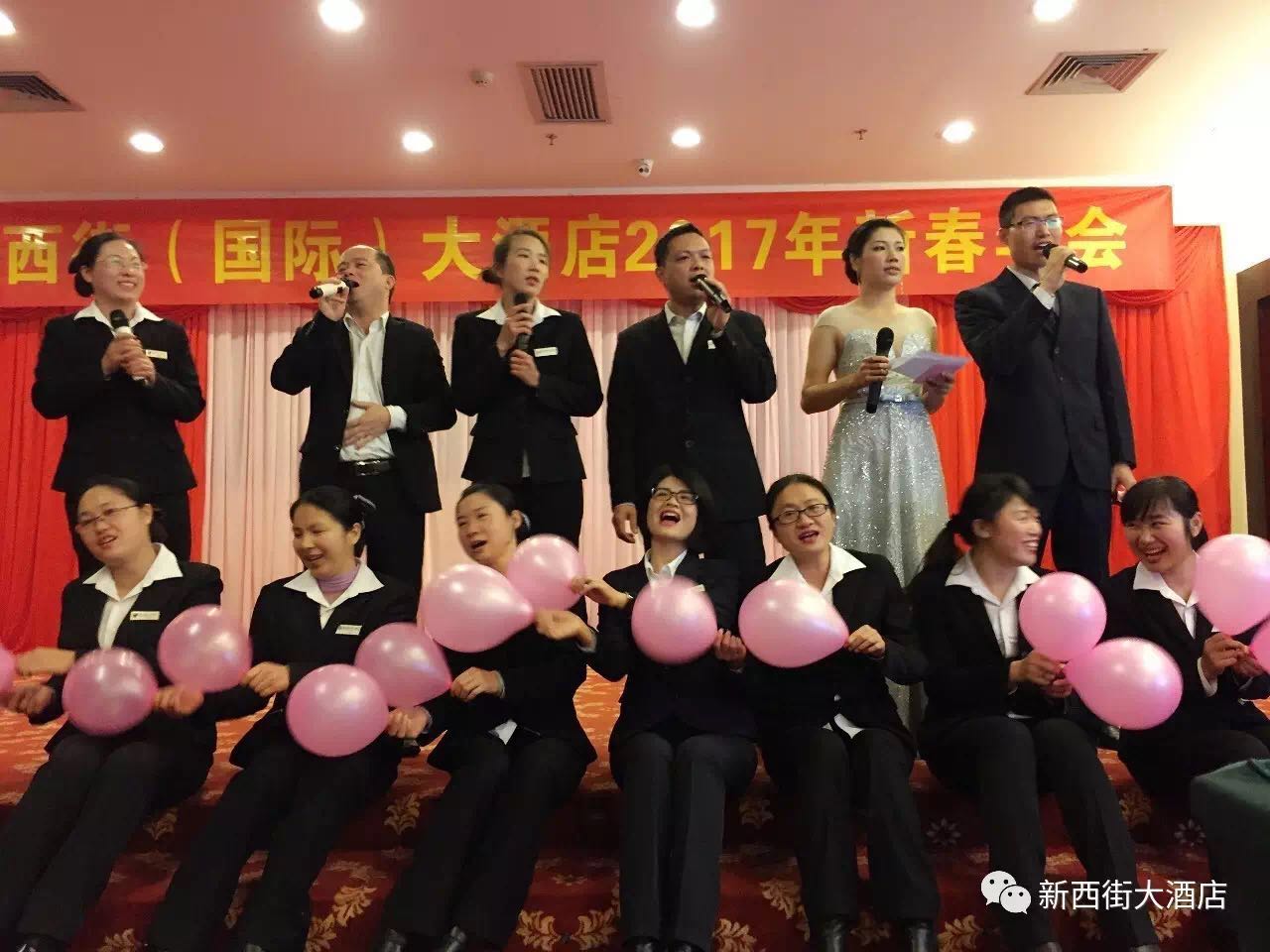 The new year, the new beginning, Mozhao good spring.
Wish our work goes smoothly,
Bless our lives and the United States and the United States!
I wish our hotel business is booming,
Booming, Great Italy!