New West Street International Hotel charity - dedication more love and strength
Browse:2144 Date:2017-11-16
On the morning of May 30, Xinxi Street (International) Hotel Group donated the "Love for Hope and Care for Growth" donation ceremony held at the Central Primary School of Jinbao Township, Yangshuo County. County Board of Education Commissioner Mo Jin Yang and related staff attended the ceremony.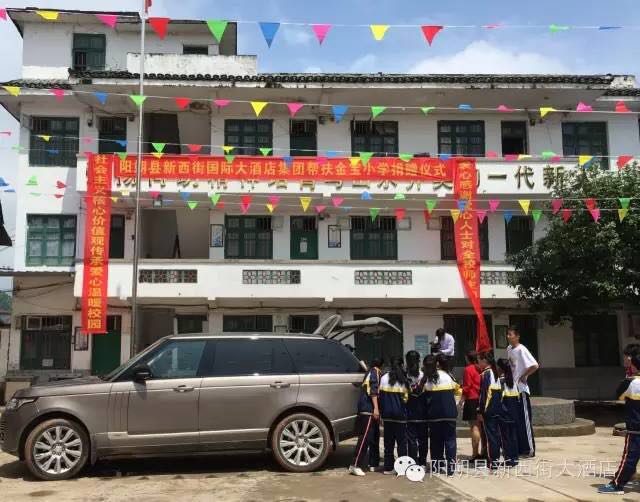 Based on the actual lack of basic education in Campbell Elementary School, the hotel made full use of its own resources and donated a batch of learning stationery, books, sporting goods and so on to the students of the school, donating RMB40,000 at the same time.
Since its opening in 2003, the hotel has consistently dedicated itself to all kinds of public welfare undertakings in the society and has for many years supported children's education in impoverished areas and set up a Foundation for Poor Students.