9.9 Speakers | Yangshuo New West Street (International) Hotel brings a greeting and warmth to the elderly
Browse:1785 Date:2017-11-16
Ninety-nine quietly to the sun, piece of chrysanthemum flutter incense. Every festivals, Yangxiu New West Street (International) Hotel Group Co., Ltd. Chairman Mo Jiayu has always been the heart of the elderly. This is not the golden fragrance of the holiday, Chairman Mo led the company staff to carry a respected veteran heart to Yangshuo shipping company, welfare neighborhood committees to visit the needy people, longevity of the elderly, lunch with the elderly, , To the elderly bring fruit, condolences to the gold, express a deep caring, but also let the old feel more warm and cordial.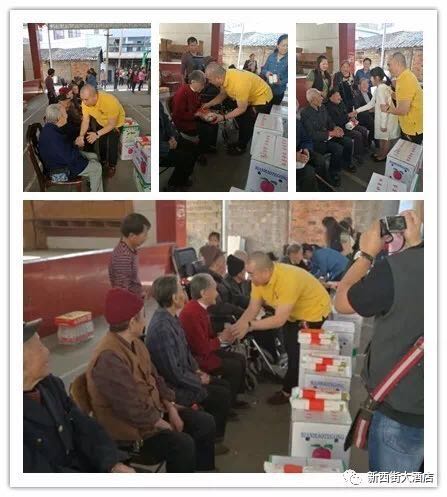 At noon today, the maximum age for dinner is 102 years, the youngest is 87 years old, the age is 102,100 years old, and each one is aged 89, 88 and 87, 96, 94, 92 and 90 years old. We gathered at a table, gossip homely, feel warm.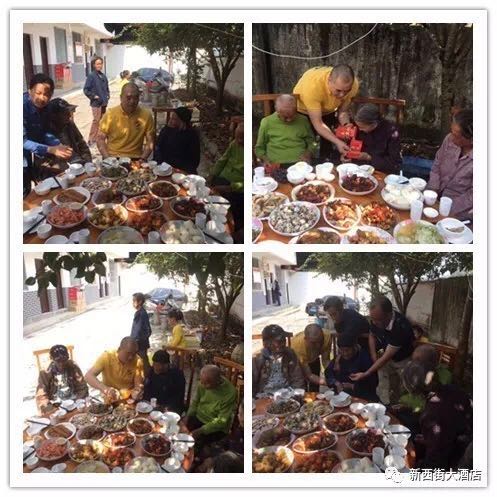 All along, Moro Chairman insisted on filial piety, benefit others, he set an example, is an example of every employee. He said that this will be inherited, New West Street (International) Hotel in the continuous development, but also will not forget the beginning of the heart, the love passed on.