New West Street (International) Hotel 2016 "Dream University" caring activities completed
Browse:1160 Date:2017-11-16
On the afternoon of August 22, Yangshuo County Xinxi Street (International) Hotel provided grants to 6 outstanding undergraduates and 8 impoverished undergraduates, and helped them to solve their practical difficulties by making meager contributions.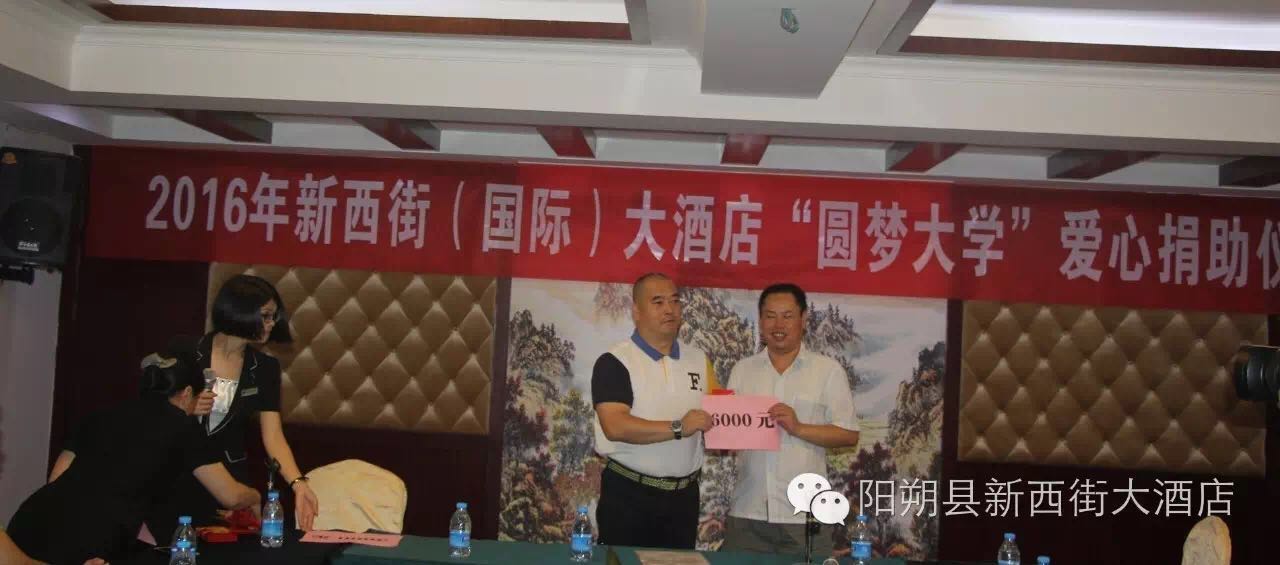 The donation is divided into two parts. One is to give a reward of 6,000 yuan to Yang Qin, who was admitted to Tsinghua University in Shuo-cheng this year. The other 3 students in the other arts and sciences receive a reward of 3,000 yuan per person. The second is to eight more difficult conditions for college students, 2,000 yuan per person grant grants.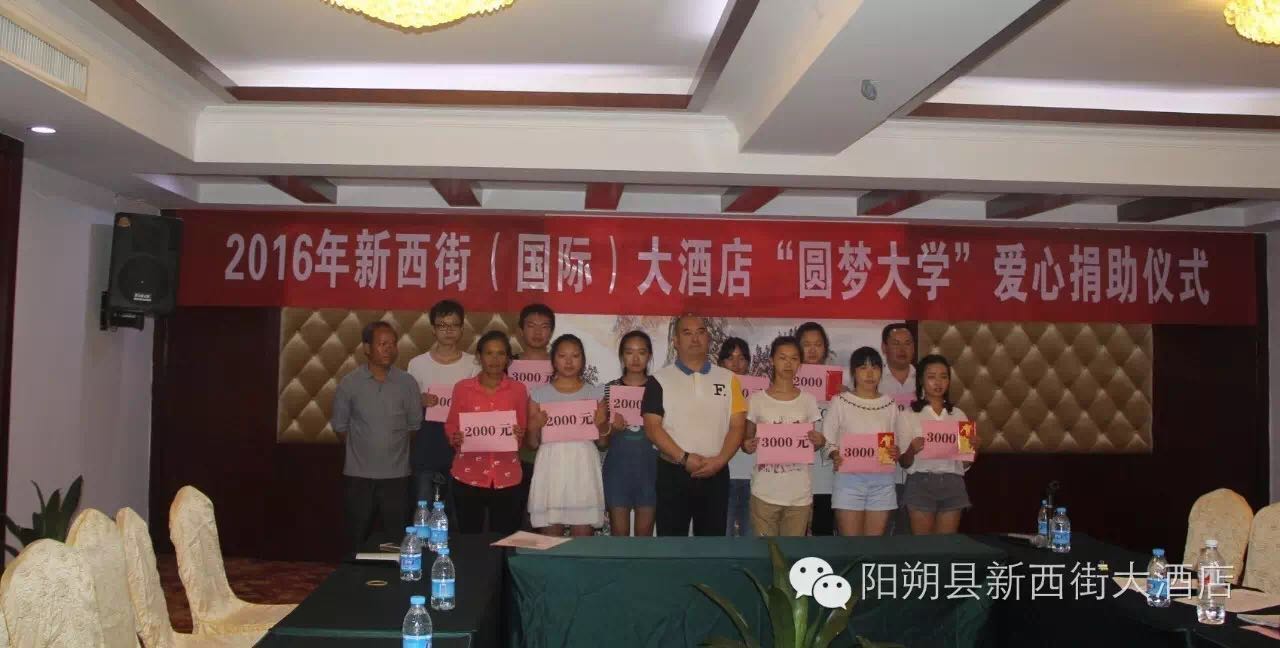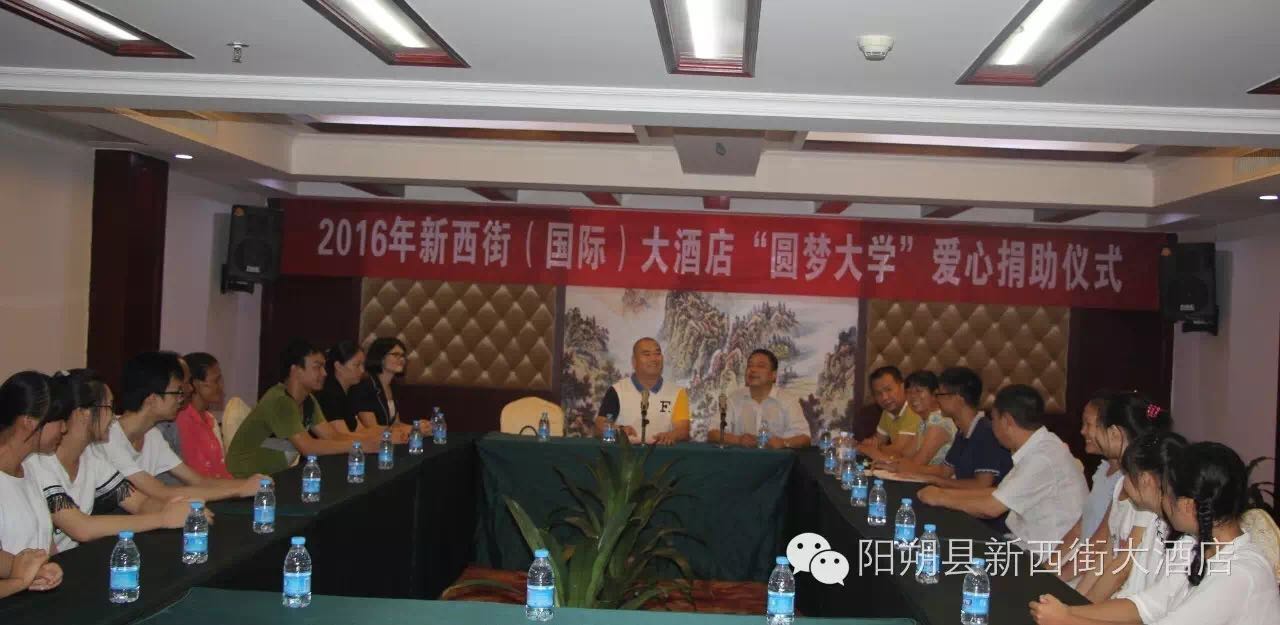 Funding ceremony, the hotel chairman Mo Jiayu on the students raised expectations, I hope the students to maintain a positive attitude, self-confidence and self-reliance, by continuing to study hard and return to society.
The students' representative, Ying Tai Ying, said, "Today's society helps me to embark on the journey and tomorrow I am going to add a sweet touch to society. Thank you for your help in our most difficult journey in life so that we can really feel the warmth of the community. In the future, we will engage in any kind of job, we will pass on the love to help more people in difficulty, with practical actions to repay the community. "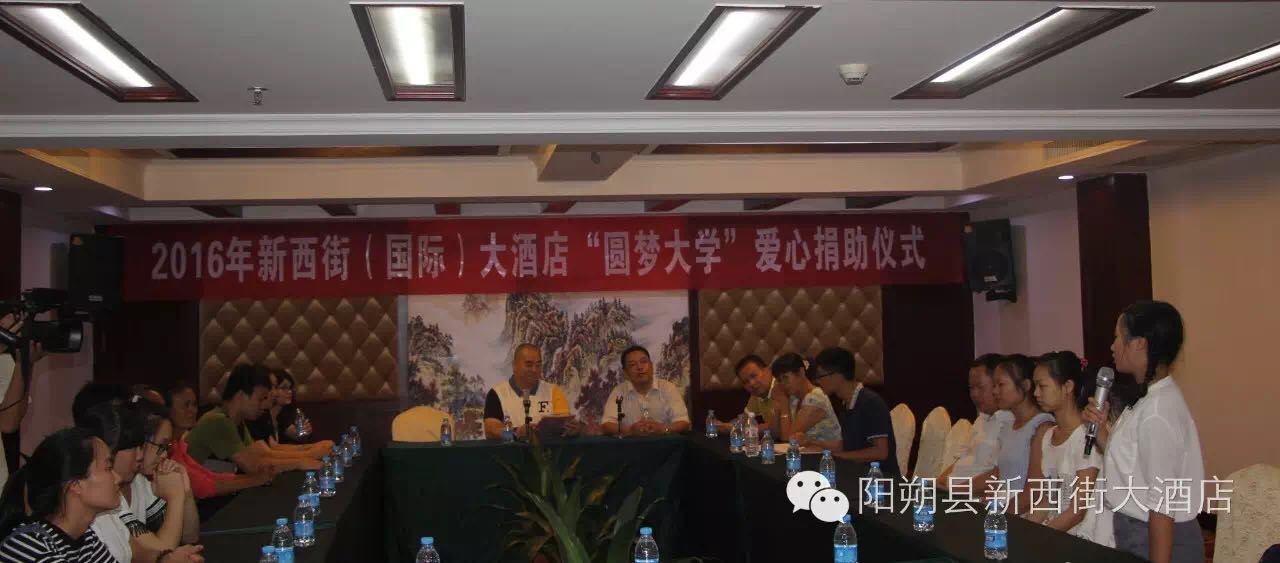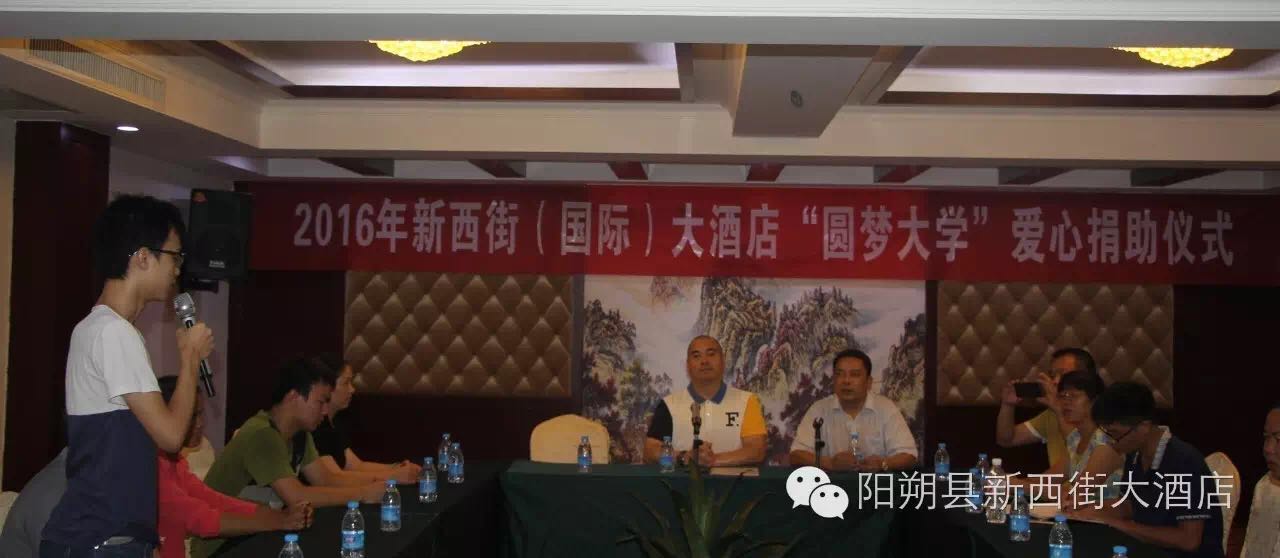 New West Street (International) Hotel has developed rapidly in recent years. After the hotel's VIP building was completed in 2014, it became the largest single hotel in Yangshuo County and received strong support from all walks of life. Therefore, at the same time of development, enterprises also think of repaying society and doing more for their hometown education. Since the hotel was opened in 2003, it has accumulated more than 10 years of primary and secondary schools for over ten consecutive years. The poor college students donated hundreds of thousands of yuan of donations and donated more than 100 poor students to the university hall.